Politics
Trump Associate Jeffrey Epstein Gets Arrested for Sex Trafficking of Minors
Trump associate and Billionaire pedophile Jeffrey Epstein was arrested for allegedly sex trafficking involving dozens of minors in New York and Florida between 2002 and 2005. Epstein will appear in court in New York on Monday, according to law enforcement sources. He owns a New York City mansion and an island in the Caribbean and is being held at the federal jail in Manhattan awaiting his court date.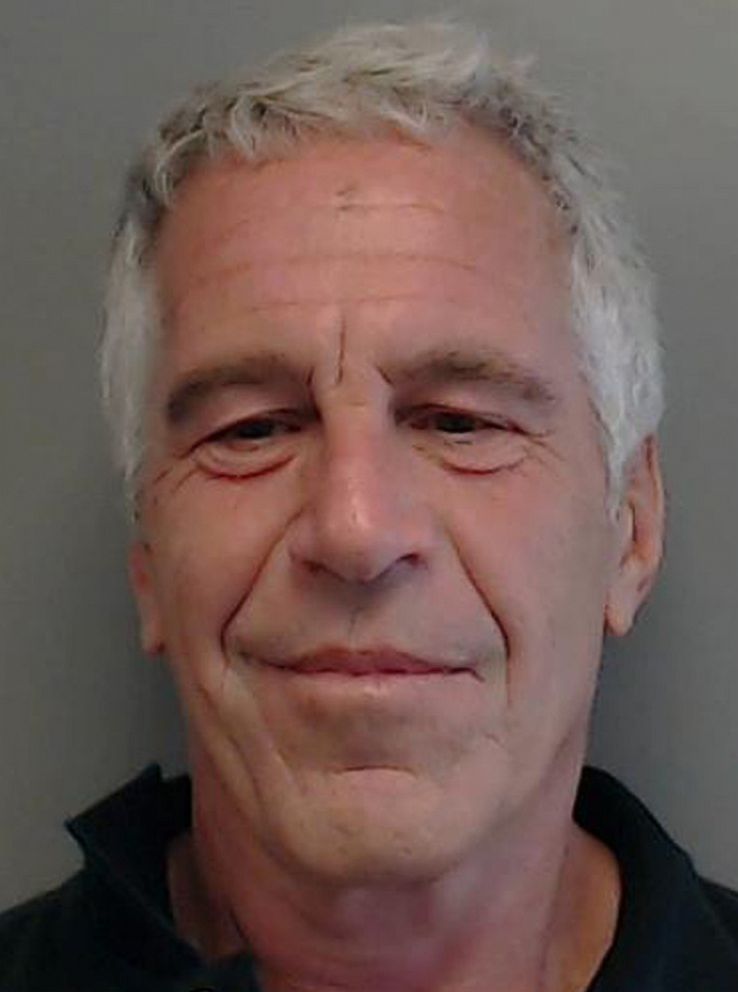 A team of law enforcement officers from the FBI and the New York Police Department arrested Epstein, who was returning to the United States from France, according to sources. Authorities also raided Epstein's New York City home Saturday night and into early Sunday.
Epstein faces charges brought by US prosecutors in Manhattan, after previously evading similar charges when he secured a non-prosecution deal with federal prosecutors in Miami.
The charges, contained in a sealed indictment, involve alleged sex trafficking crimes committed between 2002 and 2005, according to law enforcement sources. The indictment alleged that the crimes occurred in both New York and Palm Beach, Florida.
The precise charges Epstein will face are unclear, but the sources tell ABC News that they are likely to include conspiracy and sex trafficking of minor girls in New York and Florida. At least some of the charges, sources tell ABC News, involve allegations dating back more than a decade.
The indictment against Epstein remains under seal until a hearing in federal court in Manhattan scheduled for Monday, the sources say.
Over the years, Epstein billed himself as a renowned philanthropist and pledged $30 million for Harvard's Program for Evolutionary Dynamics. He's palled around with a host of famous faces including Donald Trump and Bill Clinton; the latter traveled with Epstein to Africa to address issues like economic development and AIDS.
Donald Trump speaking of his longtime friend Jeffrey Epstein in 2002: "I've known Jeff for fifteen years. Terrific guy. He's a lot of fun to be with. It's even said that he likes beautiful women as much as I do, and many of them are on the younger side." pic.twitter.com/93DktcH9ln

— Jon Cooper (@joncoopertweets) July 7, 2019
From a 2010 deposition of Jeffrey Epstein:

"Q. Have you ever socialized with Donald Trump in the presence of females under the age of 18?
"A: Though I'd like to answer that question, at least today I'm going to have to assert my Fifth, Sixth, and 14th Amendment rights, sir." https://t.co/yB8pwTV4gU

— George Conway (@gtconway3d) July 7, 2019
Vanity Fair's 2003 take on Epstein compared him to the self-made Jay Gatsby, too. "The trading desks don't seem to know him. It's unusual for animals that big not to leave any footprints in the snow," one insider told the magazine.
During his high-flying finance years, Epstein also allegedly harbored a dark secret: his widespread abuse of underage girls. In 2005, Palm Beach police launched an investigation into Epstein after a 14-year-old girl told police an older man named "Jeff" had molested her at his residence, a two-story pink mansion on a dead-end street.
In 2008, two of Epstein's alleged victims filed a lawsuit against the United States Department of Justice, alleging that the deal with Epstein had been reached in violation of the Crimes Victims' Rights Act, which requires that the government confer with victims and keep them informed of developments in their cases.
Courtney Wild, one of Epstein's alleged victims, identified as Jane Doe #1 in the long-running lawsuit against the Justice Department, said she was "overwhelmed" by reports of the arrest. Wild has been interviewed by ABC News recently, and has agreed to have her name used publicly.
"Finally!" she said of the arrest. "Knowing he's off the streets and so many girls who would be in danger are now safe makes me so happy."
Earlier this year, a federal judge ruled that the government's deal with Epstein did, in fact, violate the rights of Epstein's victims. The court is now considering the possible remedies for the violation of the law.
"If today's report is true, it only proves that the Epstein should have been charged by federal prosecutors twelve years ago in Florida," Paul Cassell, co-counsel along with Edwards for victims Jane Doe 1 and 2 in the case challenging the DOJ over the non-prosecution agreement with Epstein, said in a statement. "With his money, Epstein was able to buy more than a decade of delay in facing justice – but fortunately he wasn't able to postpone justice forever."
"While New York prosecutors are apparently seeking to hold Epstein accountable, the Jane Does' fight will continue to force federal prosecutors in Florida to do the same thing," Cassell added.