Daily Tea
Patriots Player Antonio Brown Accused of Rape & Sexual Assault
Antonio Brown in the news once again days after being cut by the Oakland Raiders and signing a new one-year contract with the New England Patriots.
This is more serious than a fine or a helmet grievance because the running back has been accused of two accounts of sexual assault and rape by his former trainer and college Bible study partner.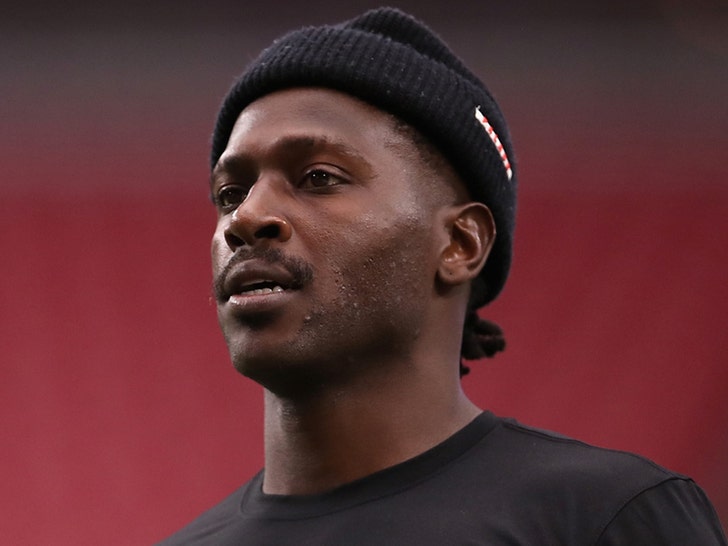 Britney Taylor,  is a former gymnast that alleges the Patriots running back sexually assaulted her two different times in June 2017. She also alleges that Antonio Brown raped her in May 2018 after a night out with friends in Miami. Taylor lives in Memphis, Tennessee and filed a federal lawsuit in south Florida  Tuesday.
"I have found strength in my faith, my family, and from the accounts of other survivors of sexual assault. Speaking out removes the shame that I have felt for the past year and places it on the person responsible for my rape," she said in the statement, as quoted on CNN. "I will cooperate with the NFL and any other agencies; however, at this time, I respectfully request that the media please respect my privacy."
The allegations come a few day after Brown signed a deal with the Patriots, which landed him a $9 million signing-on bonus. His lawyer Darren Heitner released a long statement making it clear that Brown denied "each and every" allegation made in the lawsuit and that he intends to leave "no stone unturned" and will defend himself.
STATEMENT REGARDING ANTONIO BROWN: https://t.co/yvEcRyilbt pic.twitter.com/0K9G8vJeG1

— Darren Heitner (@DarrenHeitner) September 11, 2019
The lawyer, in the statement states that this accusation is just e a money grab in retaliation when Brown refused to invest $1.6 million in a business project proposed by Britney. He also says that Taylor traveled to Antonio's homeon multiple occasions after the date of the alleged assault and also requested tickets for Pittsburg Steelers games in the winter of 2018.
The Patriots, who signed Brown for one-season, released a statement and made it clear that they take the allegations very seriously. The franchise confirmed the NFL's involvement and stated that they will not make any further comment until more details from the investigation are confirmed.
"We are aware of the civil lawsuit that was filed earlier today against Antonio Brown, as well as the response by Antonio's representatives. We take these allegations very seriously," the Patriots said in a Tuesday statement. "Under no circumstance does this organization condone sexual violence or assault. The league has informed us that they will be investigating. We will have no further comment while that investigation takes place."